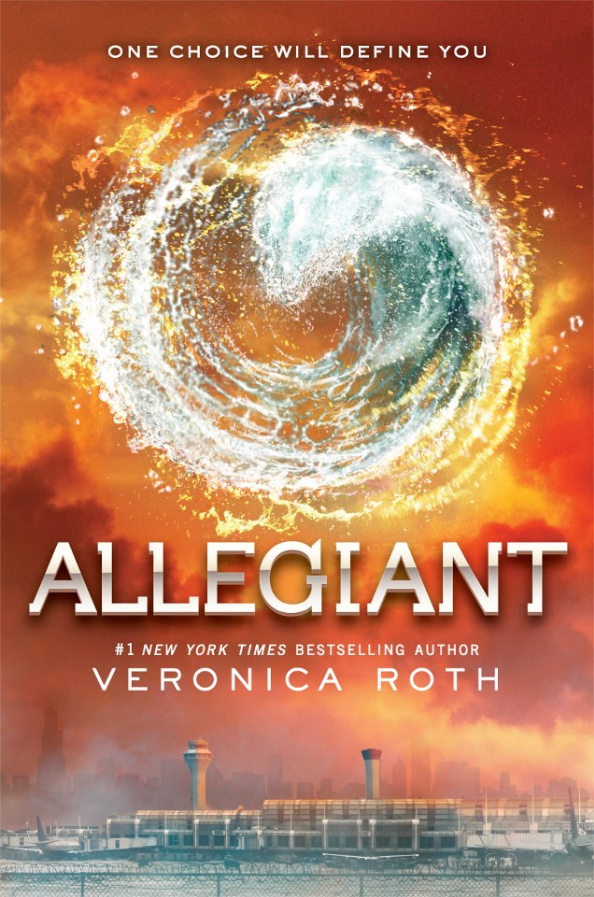 One choice will define you.
What if your whole world was a lie?
What if a single revelation—like a single choice—changed everything?
What if love and loyalty made you do things you never expected?
The faction-based society that Tris Prior once believed in is shattered—fractured by violence and power struggles and scarred by loss and betrayal. So when offered a chance to explore the world past the limits she's known, Tris is ready. Perhaps beyond the fence, she and Tobias will find a simple new life together, free from complicated lies, tangled loyalties, and painful memories.
But Tris's new reality is even more alarming than the one she left behind. Old discoveries are quickly rendered meaningless. Explosive new truths change the hearts of those she loves. And once again, Tris must battle to comprehend the complexities of human nature—and of herself—while facing impossible choices about courage, allegiance, sacrifice, and love.
T_T This book killed me. I am dead. I am crushed. I am pulverized. I... honestly don't know what to say.
Allegiant
is the explosive conclusion to
The Divergent Trilogy
by Veronica Roth. I loved it. And in the end I hated what the author did to me. I want to scream "NOOOOO!!! You can't do this!"
When it arrived the day it was released, I was beyond excited. I immediately began reading it. Knowing it was the final book, I chose to take my time. I didn't rush it. The beginning started out pretty slow and gradual, as this book takes place a week or so after the events of book two.
But about 10 chapters in, it was going at a steady pace and I was getting answers. A third of the way in, my mind was blown. I had a hard time contemplating everything I was learning about the world of
Divergent
.
Allegiant
is told from both the perspectives of Tris and Four (also shipped as Fourtris). I was glad for the chance to get inside Four's head. But I also got irritated with him from time to time.
Eventually he and Tris define their relationship and take it to the next level.
The ending though... *choke* I am so... crushed...
Violence -
Mild. Violence is not gratuitous.
Sexy stuff
- Lots of kissing and sex is implied.
Language
- A few uses of the s-word, "d*mn", "h*ll", and cr*p".
Scary Scenes
- Mild.
All in all, this conclusion
was
in fact explosive. In more ways than one, as it both imploded my heart, and blew me away.
What did you think of the finale?
God bless,
Brian